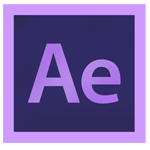 Free Anamorphic Template for After Effects
Apply an anamorphic effect to your video footage with this free template for Adobe After Effects.
What if you could give your project an anamorphic look without expense lenses or adaptors? That's the goal behind VashiVisuals free After Effects plugin, VashiMorphic40. You can now recreate the unique anamorphic look (a look recently popularized by Wes Anderson – see below), entirely in post production.
From the VashiVisuals site:
The VashiMorphic40 After Effects project was designed so that every filmmaker, on any budget, can capture the aesthetics and visual style of the Anamorphic lens. The plugins used in this project are included in After Effects or are free to download. I focused on matching the curvature and look of the 40mm Panavision Primo Anamorphic lens.
The project settings allow for realistic anamorphic lens curvature, without any resizing or blowing up of the footage (preserving image sharpness). Additionally, there's built-in settings for obtaining an even more vintage or stylized look with customizable vignette and blurred corners. Many thanks to Vashi Nedomansky for creating and sharing this FREE After Effects plugin!
[maxbutton id="3″]
Wes Anderson screengrabs from VashiVisuals (click for larger view):