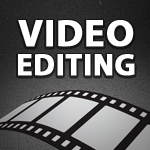 Aspect Ratio Overlays for Video Editors
Check out this pack of FREE aspect ratio overlays – a handy set of image files to keep in your video editing toolkit.
Blogger and professional video shooter/editor Brent Pierce has put together a useful pack of aspect ratio overlays to integrate into your video editing projects.  The overlays are still images with an alpha channel (PNG files) and come in a variety of common film ratios.
Brent suggests that these overlays would be useful when you want to export out a video in a different aspect ratio then the sequence settings (for instance, exporting a video at US Standard 16X9 but wanting the video to be displayed in Ultra Panavision).  You could also temp in the aspect ratio overlays before export to see how the video might look on different displays or projections, helpful for making sure nothing important is getting cut of the frame.
As a general note, it's most useful to apply these aspect ratio overlays on the top layer of your sequence/timeline AFTER you've finished your video edit.  Then, go through and pan & scan each clip to make sure that it is properly oriented in the frame.  This will cut down on the render time through the video editing process.
Head on over to Cineblur.com to download these FREE aspect ratio overlays.  Thanks for sharing, Brent!