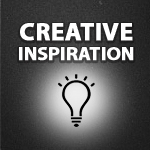 "Genesis" is a Stunning Magic Lantern Test Video
Check out this impressive video that showcases the beautiful RAW image quality of the Magic Lantern DSLR camera hack!
British director of photography and filmmaker, James Miller, recently gave the new Magic Lantern hack for a test drive. The result is the stunning "Genesis", a montage of beautiful images shot around Brighton. The rich details and depth in the video image really shows off the RAW capabilities of the Magic Lantern hack for Canon DSLR cameras.
For more info on the Magic Lantern DSLR hack see our previous blog post here.
"Genesis" was shot on the Canon 5D Mark III with Canon 70-200mm glass. Initial color grading was done in After Effects' Adobe Camera RAW editor, then exported to ProRes and brought into Adobe Premiere Pro for video editing. The beautiful shots come at the cost of high data volume, with James reporting that each minute of video worked out to about 4 gigabytes. Better have a lot of extra storage available to shoot like this!
For a stunning display of the capabilities of the Magic Lantern hack (and a beautiful use of natural light!) watch "Genesis" below. Thanks for sharing, James!
Best viewed full screen: