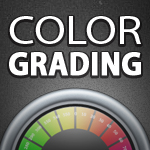 Getting Started with DaVinci Resolve
Want to try your hand at color grading? Curious about Resolve? This informative video tutorial will get you started.
This tutorial is one of the best we've seen at providing a comprehensive overview of color grading in DaVinci Resolve (notwithstanding the lackluster audio quality). The tutorial uses the free version of Resolve, DaVinci Resolve Lite, however the techniques and features explained are also applicable for the full version.
Highlights of the video tutorial include:
Importing media (XML & EDL)
Color grading workflow
Basic color correction
Using nodes
This DaVinci Resolve tutorial clocks in at about 45 minutes, but it's worthwhile viewing for anyone interested in improving their video edits with the industry's leading color grading application.
Thanks to South Korea based Sliced Pictures for sharing this useful Resolve tutorial!