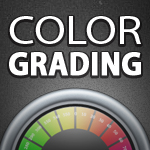 Hollywood Style Color Treatment in DaVinci Resolve
Learn how to achieve a "Hollywood Blockbuster" color treatment in DaVinci Resolve. See some of the hit films that use this cool/warm color treatment and discover what node settings can be used to give your projects this look.
Colorist and cinematographer Juan Melara takes and makes beautiful pictures. Luckily, he has decided to share his in-depth knowledge of color theory and practictal application with the rest of the 'net.
In his first color grading tutorial (below) Juan shares his recipe for creating a cool/warm color grading look popularized in Hollywood blockbuster movies. The video tutorial is expertly formatted, first showing a few films that utilize this technique (Mission Impossible, Battleship, Transformers), then going on to explain the color theory behind how the look is acheived. Lastly, Juan jumps into DaVinci Resolve and shows you how you can apply this grade to your own film and video projects.
Trademarks of the Hollywood Blockbuster style color grade include:
Cool, blue and teal backgrounds

Skin tone seperation from the background

Skin tones appear warm and relatively natural
Great info here on understanding how colors effect one another and how these principles can be applied in DaVinci nodes. See JuanMelara.com for more details on this Hollywood style color grading technique. Thanks for sharing this excellent tutorial, Juan!
[Best viewed full screen]