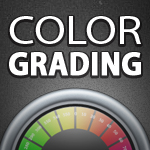 How to Copy Tracking Data in DaVinci Resolve
Apply the same tracking data multiple times in your DaVinci project!  This informative video tutorial shows you how.
Maybe you want to add multiple corrections to different parts of a moving object?  You'll need to copy tracking data to multiple nodes.  Warren Eagles, from the International Colorist Academy, shows you how to copy this tracking data across multiple nodes in DaVinci so you don't have to retrack each time a new node is applied.
Simply copying a node from the node graph won't do the trick (the animation isn't transferred). Instead, make a new node and copy/paste the data from an existing node with tracking data.
This is one tool tip that every DaVinci Resolve colorist should know.  Save processing time in post!  Thanks for sharing, Warren!
Check out Warren Eagles' "Resolve V9 Copy Tracking Data" quick tutorial: