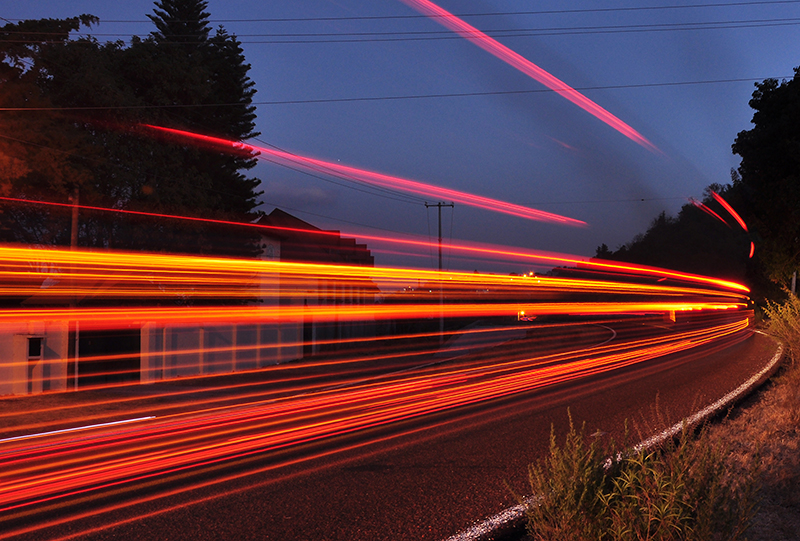 How to Create a Hyperlapse Plus 3 Cool Example Videos
Hyperlapse is motion applied to timelapse…and it's sweeping the pro video community. In this post learn how to create your own hyperlapse video and check out a few impressive examples.

Image from Trey Ratcliff on Flickr
Over the last few years hyperlapse has become a sought-after video shooting technique. Unlike timelapse which is usually shot from a fixed position (tripod) or with subtle movement (slider/dolly), Hyperlapse requires the camera to be moved through long distances. The result are visually dynamic shots, with the camera sweeping around an object in hyper speed.
As if timelapse shots weren't tricky enough, hyperlapse shots require an even greater degree of technical skill and tricks – making sure the camera is stable and moves at a set interval for each frame.
In this entertaining video tutorial by Indy Mogul, you'll get a quick primer on how to shoot your own hyperlapse video using a tripod, chalk, tape measure and camera with intervalometer (in-camera tool for taking shots at a set interval). Bonus tip: Using the After Effects warp stabilizer gives a nice smooth result to your Hyperlapse footage.
Want to see more examples of Hyperlapse shooting? Check out the videos below that showcase Hyperlapse shots in a variety of conditions and environments. Then, get out there and experiment on your own!