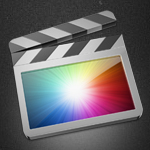 How to Create a Ken Burns Effect in Final Cut Pro X
Add pan and zoom animations to your video clips or photographs in Final Cut Pro X by using the Ken Burns Effect.  In this post, we share a few resources that will show you how.
The Ken Burns effect, is a pan and zoom animation applied to a clip or photo and is named after the acclaimed documentary filmmaker that popularized this style (see Burns' 1990 documentary series The Civil War). Although the effect has been used in films since the 1950's (shot on a Rostrum camera), today it's easily achieved in post production with video editing or photo slideshow software.

Example image from Wikipedia
Final Cut Pro X takes much of the work out of adding a Ken Burns animation to your footage, with a built in effect that automates much of this process. In the following video tutorial by video pro Dan Allen, you'll learn how to create a Ken Burns effect in FCPX as he covers the following features:
Locating the Ken Burns effect in FCPX's crop tool
Choosing a start and end position for your pan & zoom animation
Previewing and tweaking the animation
The Ken Burns effect has traditionally been applied to photographs (hence it's popularity in photo slideshows) but in Dan's example he shows an effective example of the Ken Burns effect being used with a full frame video image. Simple, fast and effective. Thanks for sharing, Dan!
For those who prefer to read tutorials instead of watching them, check out the official Apple support documentation: Create a Ken Burns Effect in FCPX