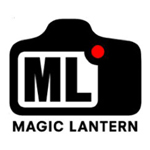 How to Install Magic Lantern
Want to try out the RAW shooting capabilities of the Magic Lantern hack for Canon DSLRs? Dave's video shows you how.
If you'd like to install Magic Lantern on your own Canon DSLR (currently not supported on Nikon cams) the following video by our friend Dave Dugdale at LearningDSLRVideo.com will show you how.
Dave shares some of the benefits of the Magic Lantern hack, demonstrates comparison shots (RAW images vs the default compressed H.264 images) and the steps needed to move the hack from a card to your camera and install. The video profiles installation of Magic Lantern Version 2.3 stable release.
Want to read the Magic Lantern installation instructions? Do it here.
Download the Magic Lantern hack FREE here.
To get an idea of the capabilities of the Magic Lantern hack, see our previous post showcasing beautiful images captured in RAW video.