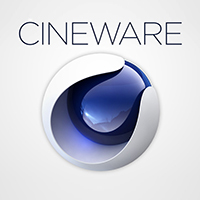 In-Depth Demo of Cineware: Cinema 4D Lite and After Effects Integration
In this breakdown/video tutorial, see how you can create complex scenes by combining 3D models with real footage using Cinema 4D and After Effects.
At this years Siggraph conference (the world's largest computer graphics conference) Maxon showed off the new capabilities of Cineware – Cinema 4D Lite and After Effects CC integration.  Munich-based motion graphics designer Robert Hranitzky gave a detailed presentation on how to use core features in each of these apps (and together using Cineware) to create a realistic oceanside scene that combines CG and video.
Highlights of this Cineware tutorial include
Generating a 3D camera track in After Effects
Applying tracking data to elements from Cinema 4D and bringing them into AE
Use the After Effects Rotobrush to mask and layer footage/elements
Using lighting from C4D in After Effects
Applying effects to Cinema 4D elements in AE (like motion blur)
Creating lighting & color effects in AE
The Cineware demostration video is chocked full of useful info and tops in at about an hour.  If you want to hone in on one process, use this guide below (posted on Vimeo).  Thanks for sharing Robert, Maxon and Cineversity!      
04:11   3D Camera Tracking      
16:14   Masking with Rotobrush      
22:42   Extracting C4D Scene Data      
27:30   Helicopter      
47:20   Lens Flare & Color Correction
Best viewed full screen: