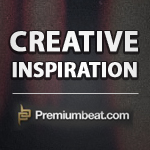 Islands: Beautiful Short Film Shot on DSLR & Edited in FCPX
Islands is a short film that proves you can do a lot with a little.  Using a prosumer DSLR and Final Cut Pro X, art director Diego Contreas documented a recent trip with staggering beauty.
Video and filmmakers that think they need the most expensive equipment to get the 'best shots' haven't seen this video.  Islands goes to show that the most important factor in creating a successful project is a creative approach and discerning eye.
Shot on a recent honeymoon to the US Virgin Islands, this travelogue showcases the beauty of the locale and the intimate experiences of the shooter, Diego Contreas.  Diego shot the video on his Canon 7D DSLR using Sigma 30mm F1.4 and Tokina 11-16 F2.8 lenses (each lens costs around $500).   The video was shot at 60FPS and then brought down to 24FPS in post for the dreamy film look.
One thing that really stands out in the piece is the beautiful color of the shots.  Diego edited and color graded the project in Final Cut Pro X, adjusting the shadows and highlights on the color board and adding FCPX's film grain effect (at 40%).  Proof again that inexpensive tools can achieve impressive results (FCPX retails for $299).
Beautiful moments…simple, yet elegant.  Indeed, a lot can be done with a little.
Best viewed full screen: