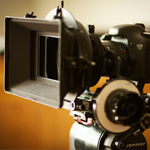 Tips for Low-Budget Independent Filmmaking Success
Follow these tips for low budget filmmaking!  Proof that amazing production value can still be achieved on a shoestring budget!
In the current age of low-cost production equipment and instant online distribution, there's more independent filmmakers than ever before.  Recently, two great posts were written on the subject of low-budget independent filmmaking – both putting forth their own 10 top tip list for shooting low-budget movies.  Although these tips are geared for the independent filmmaker, it's imperative reading for any video professional.
Microbudget Filmmaking With A Crew of 2
Canadian Director Ken Simpson creates incredible low-budget independent films.  His latest, The Rise and Fall of Mickey, was shot over 9 days with a budget of $1,200 CDN.  After viewing the film (see embed below) you'll likely be impressed that such high quality work was achieved for such a small price – but that's not the most incredible thing.  The crew for the independent film consisted of 2, only Simpson (the director) and Alex Dacev (the cinematographer).  Whoa.
ChrisJonesBlog.com recently sat down with Simpson to get insight into how he pulled it off.  A few takeaways include:
Keeping your crew lean to stay agile
Create a detailed shot list to maximize efficiency.
Keep a minimal (and mobile!) equipment setup.
Cheat shots to save shooting times (awesome details on his use of French reverses)
ADR and Foley for clean sound and efficient shooting
Get all the details on Ken's tips for micro-budget shooting success.
SXSW: Tips for Shooting Low-Budget Films
At the 2012 SXSW Film Festival, a panel of successful cinematographers sat down to discuss their tips and challenges of shooting low-budget independent film.  Filmmaker Magazine compiled their top ten list of ways to improve the technical side of the independent filmmaking process.  It's largely applicable to still photographers as well.  Discover how to use your gear to get the highest production value possible.  A few of the main points:
Use your camera and lenses to create the mood and character of your film.
Ambient lighting is key for locations – especially if you're without a big lighting budget
Considerations for shooting flat vs. coloring in-camera
Keep focused on focus
Keep your lighting setup simple
Embrace what you can't change
Discover the top ten shooting tips for low-budget movies from SXSW.