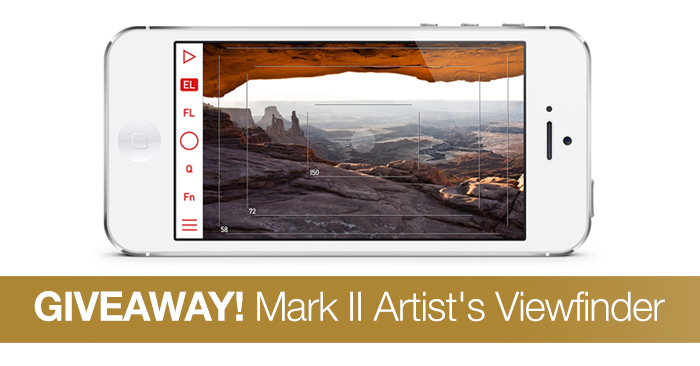 Mark II Artist's Viewfinder for Photographers & Cinematographers
The Mark II Artist's Viewfinder is a smartphone app with a powerful toolkit for visualizing your shots. We've got 10 copies to give away!
Frame up your shots before pulling out your gear. The Mark II Artist's Viewfinder app simulates camera and lens combinations so you can see what your shots will look like quickly and easily. The app utilizes a database of "more than 470 still and motion picture cameras, 150 medium/large format backs and countless lenses".
Win a copy of Artist's Viewfinder!
Dire Studio, makers of Artist's Viewfinder have provided us with 10 COPIES to give away! To enter simply write your favorite camera brand in the comments below. 10 winners will be picked at random on 2/27/2014.
We think the Mark II Artist's Viewfinder especially comes in handy when location scouting. The iOS app allows you to save high resolution shot examples to your phone along with location and simulation metadata, so you can quickly recall the exact spot and lens/camera combo later on. Extra bonus: you can send this info off to your crew from directly within the app.
You can purchase the Artist's Viewfinder from the App Store for $24.99 (it is currently iOS only).
Thanks to Dire Studio for providing the copies of Artist's Viewfinder!