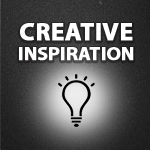 Mirror City is an Epic (and Psychedelic) Timelapse Video
For a wholly original take on timelapse video, check out Mirror City – shots of prominent US cities get a psychedelic kaleidoscope treatment.
With the popularity of  timelapse video, it seems a new one is making the rounds on the 'net every week. Most of the popular timelapse vids on YouTube and Vimeo, while having high production value, are pretty much the same.  Some are just gimmicky.  So like a breath of fresh air, here comes Michael Shainblum's Mirror City – a totally original timelapse video concept.
Shot in Chicago, San Francisco, San Diego, Las Vegas and Los Angeles, Mirror City takes urban images and mirrors/processes them to create a kaleidoscope like effect. The result is a fantastic abstraction of light, shapes and colors that's a visual delight. The deep electronic backing music works well, adding to the mysterious and otherworldly effects of the video.
This trippy timelapse video is great inspiration for video and media pros to think unconventionally when approaching their projects!
[Best viewed full screen in HD]