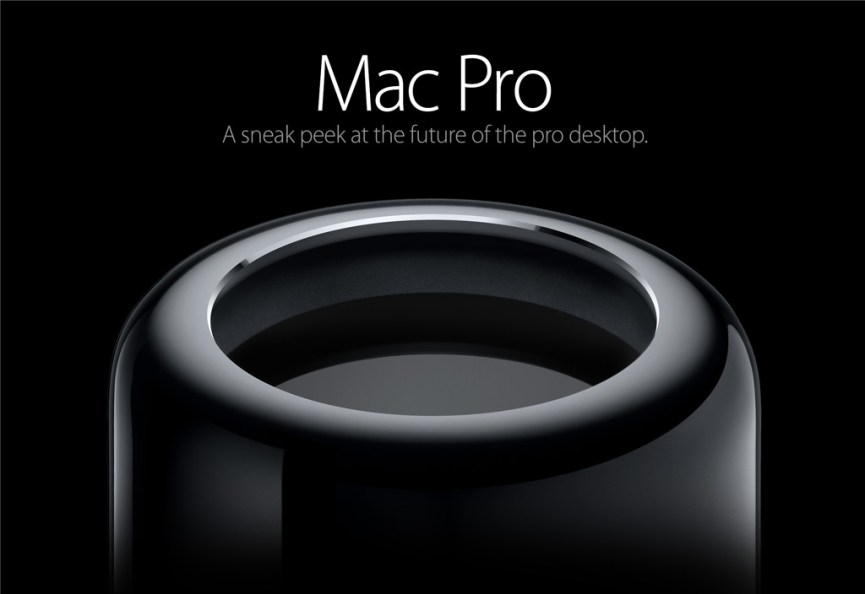 Mac Pro Update: Product Details + Shipping Date
At Apple's fall media event more details emerge on the highly anticipated new Mac Pro computers.
Creative pros are finally getting answers to their questions surrounding the new Mac Pro and it's specifications. This is the first Mac Pro update since 2010, which lead many Apple users to wonder about the future of the powerhouse computer they rely on.
As predicted Apple announced product details today at the fall media event. Here's what we know now about the Mac Pro update:
Intel Xeon E5 processor at 4, 6, 8 or 12 cores.
Up to 64GB RAM
PCI Express storage, up to 1TB internally.
Dual AMD FirePro graphics chips
4 USB 3.0 ports
6 Thunderbolt ports
1 HDMI 1.4port
Simultaneously run 3 4K displays
Price starts at $2,999*
Available in December
Assembled in the USA
*The $2,999 model is outfitted with a 3.7GHz quad-core Xeon, 12GB DRAM, 2GB VRAM, and 256GB.
The Verge reports, "…it has 7 teraflops of compute power and should be able to do things like "seamlessly edit full-resolution 4K video while simultaneously rendering effects in the background."
The new Mac Pros consume 70% of the energy of older models and are also much quieter. Apple is reporting that the running sound output rivals that of a Mac Mini (good news for video editors and music producers that use the Mac Pro in their studios).
---
FCPX UPDATE: New version of Final Cut Pro X also coming in December. From the Apple site:
"The new version of Final Cut Pro X (coming in December) has been engineered to take advantage of the 4K capabilities of the Mac Pro. The dual workstation-class GPUs in Mac Pro accelerate effects, optical flow analysis, video export — and virtually everything else you do in Final Cut Pro. Ultrafast PCIe-based flash storage means fast project loading and multi-stream 4K playback. And Final Cut Pro X has been so perfectly tuned to take advantage of the new Mac Pro, you can work in 4K — in real time — without rendering. (Take a minute to let that slowly sink in.)"
Thanks for the tip Braden Storrs!