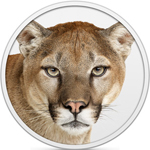 Apple OSX 10.8 Mountain Lion Update & Video Editing
Apple OSX 10.8 is out!  The release may have an effect on your video editing applications.  Here's what you need to know before making the switch.
Apple's newest operating system 10.8 Mountain Lion is out now, so you may be wondering how it might effect the post production apps you rely on!  Below find information about how the update effects popular video editing applications and support software/hardware.
As with any new OS update, it is typically best to wait a bit before downloading, so software developers and Apple work out any hiccups that might arise.  If you have noticed any issues with the latest OSX update please share them in the comments!
AVID
Avid has released a white paper detailing the minor issues Media Composer and Pro Tools users may experience after upgrading to OSX 10.8.   The inclusion of a new Gatekeeper – a malware fighting security feature – in version 10.8 may trigger a warning message to users when activating Avid apps and plugins.  However, this message can be easily bypassed.  Pro Tools users may notice that single key commands may no longer function.  Avid states they are looking to "resole this issue in an upcoming release that supports Mountain Lion".
Adobe
Adobe is not reporting any known issues with their applications and Mac OSX 10.8.  Users of legacy versions of Adobe products may come up against the same Gatekeeper messages as mentioned above.  Again, though, a simple bypass will take care of it.  Adobe reports, "Adobe and Apple have worked closely together to test Adobe® Creative Suite® 5, 5.5 and CS6 editions and individual products for reliability, performance and user experience when installed on Intel® based systems running Mac OS X Mountain Lion (v10.8)."  See Adobe's FAQ for Mac OSX Mountain Lion (10.8) compatibility.
Apple's Legacy Versions of Final Cut Pro
In response to a question we asked earlier this year "Will Final Cut Pro 7 Continue to Work in Apple's Mountain Lion OS?" the answer is "Yes".
However, some users are experiencing crashing when third party FXPlug plug-ins are installed (like Boris Continuum Complete).  There's a thread about Final Cut Pro 7 and OSX 10.8 going over at Creative Cow.
Blackmagic Design
Blackmagic has released support updates to insure compatibility between it's products and Mac OSX 10.8.  DaVinci Resolve users as well as owners of Blackmagic's desktop video products will want to visit DaVinci's support page to install the free updates.
AJA
AJA has released an update for it's popular video products including KONA, Io XT and Io Express.  The free update primarily addresses the Gatekeeper issues and can be downloaded from the AJA site.
So what makes Mountain Lion a worthwhile upgrade?  A whole slew of new features and deeper iOS integration! Check out Lifehacker's Everything You Need to Know About OS X in 5 Minutes: