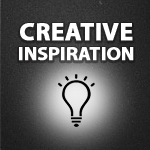 PICTURES is an Impressive Photography Themed Video
The following video is a fascinating look into the mind of a photographer!
Every once in a while you see a video project who's approach is so unique and well executed that it just blows you away. PICTURES by Gioacchino Petronicce is one of those projects.
Using a unique blend of stop motion and still imagery, the video shows a photographers lens as it moves through locations capturing unique moments. Gioacchino states that it was literally an experiment to see if he could describe his vision on "how to make photography". The result is a video shot across the world (Paris, Barcelona, Martinique, New York and other locations) over 3 years and comprised of 80,000 still pictures.
The sound design is especially effective, as ambient sound is added throughout to highlight the locations and images being captured.
For those interested in gear and tech specs, Gioacchino shares his toolkit on the PICTURES Vimeo page.
Video and Music Editing: Lightroom 4, Quick Time Pro, Final Cut Pro 7 and Pro Tools 9
Camera: Canon 5D Mark III and 7D (JPEG and RAW)
Lenses: Tokina 11-16mm, Canon 35mm L, Zeiss 50mm 1.4, Canon 50mm 1.4, Canon 100mm 2.8, Samyang 85mm 1.4, Lens baby, Canon 15-85mm
Music: Claude Debussy – Clair de lune
See many of the beautiful still images from the film
here
.
Best viewed full screen with nice speakers or headphones: