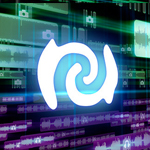 Sync Your Footage Faster with Red Giant's Plural Eyes
Red Giant Software releases Plural Eyes 3 for syncing audio and video  Discover why this update may become an essential part of your post production workflow.
When Final Cut Pro X was announced at the 2011 NAB Supermeet I couldn't help but feel a bit sorry for the team from Singular Software (maker of Plural Eyes) that had a booth there.  After all, Apple's new editing app included it's own synching tool that could automatically marry video with external audio.   Adobe's Premiere Pro now has a similar software based syncing tool.  Surely Plural Eyes would become an obsolete software, right?
Imagine my surprise then when Red Giant Software, a leading video editing plugin developer, snatched up Plural Eyes in the summer of 2012.  Now we know why.
Plural Eyes 3 is faster than ever…20 times faster to be exact.  Anyone shooting on DSLR knows the time it takes to sync up camera footage/audio with audio recorded on an external recorder.  Depending on the amount of footage it could take days manually, and hours using earlier software syncing technology.  The new Plural Eyes aims to make this process a breeze.  It's a standalone application, so you don't need a certain video editing application for it to work.  Plural Eyes can export its timeline to Final Cut Pro or Premiere Pro for an even smoother post production workflow.
For video editors who do a lot of work with externally recorded audio having this tool in your editing toolkit seems like a no-brainer.  Time is money…so speed up your workflow so you can make the most of it.
More info and download Plural Eyes 3 at Red Giant ($199).
See Plural Eyes 3 in action: