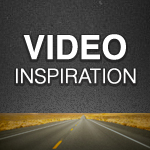 Roadtrip USA is a Visually Engaging Stop Motion Video
A recent road trip across the US gets turned into a fun stop motion film.   Great images and a high-speed video editing style.
Ever wanted to just hit the road and see the country?  Photographer and designer Mike Matas recently did just that, documenting every leg of the journey from San Fransisco to New York city.  The result is a beautiful stop motion video highlighting some of the experiences along the way.
The images were shot on a Canon 5D Mark II and edited together in a fast paced visual style (how else are you going to show an entire cross country trip!)  Unlike similar videos that lack a sense of character, it's quite amazing how each images peresented here stand out in their own right as high quality photographs.  See some of the beautiful stills from the video here.
A great watch for any photography or video professional.  It's hard not to be jealous of such a cool adventure!  Take a peek at 3,000 miles and 5,000 photographs: