The new Yongnuo 35mm F/2 is a complete Canon knockoff that might be worth your time. Get the full details in the following post.
Give your video project an organic, 'analog' effect with these 10 free film grains.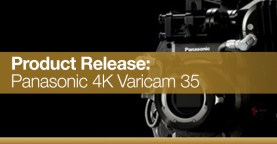 With 4K Raw recording and 240fps capabilities the Panasonic Varicam 35 is shaking up the world of high-end filmmaking.