Posts Tagged 'background rendering'
Background rendering not working since upgrading to Mavericks? Learn how to turn off one simple setting to get your video editing background rending back!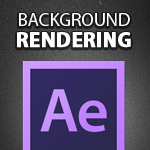 See how to import your AE projects into Adobe Media Encoder for After Effects background rendering while you work – a real timesaver!
Although FCPX's background rendering function may serve to save you time in your edits, at times you may want to have more control over what renders and …