Deadlines come quick for video editors. Use these four essential Final Cut Pro X tips to speed up your workflow and meet your deadline every time.
Take a look at the top upcoming film festival deadlines slated for the second quarter of 2015, and get a leg up on when and where to …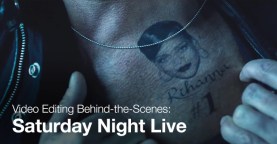 Think you've worked under some tight deadlines? Try cutting a complex spot for Saturday Night Live, roughly 24 hours before it airs.