Wondering why your video was flagged on YouTube? Let's dig into music copyright, the repercussions for use, and ways to get music for your media projects.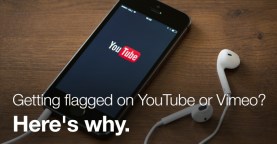 Are your videos getting flagged on YouTube or Vimeo? In this post we shed light on the ContentID system and how you can use quality music in …
Vimeo has updated their copyright match software to allow for copyrighted music in private videos for paid subscribers.