Posts Tagged 'Introduction'
In this video tutorial, learn how to get started making voxel art with MagicaVoxel. FREE project files included.
In this roundup, we've collected the top must-watch Adobe Premiere Pro video tutorials for video editors of all experience levels.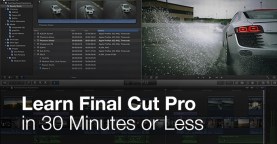 In the following video tutorial by Jeffrey Bradbury we learn how to use Final Cut Pro X in 30 minutes or less.