CF cards are a fast and durable alternative to shooting with SD cards. We take a closer look at CF cards in the following post.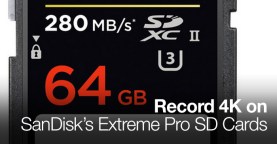 SanDisk's Extreme Pro SD cards allow filmmakers to record 4K video.
Edit audio faster and with more precision! In this post, we show you how to automatically create keyframes in Premiere Pro using the Audio Automation Modes.