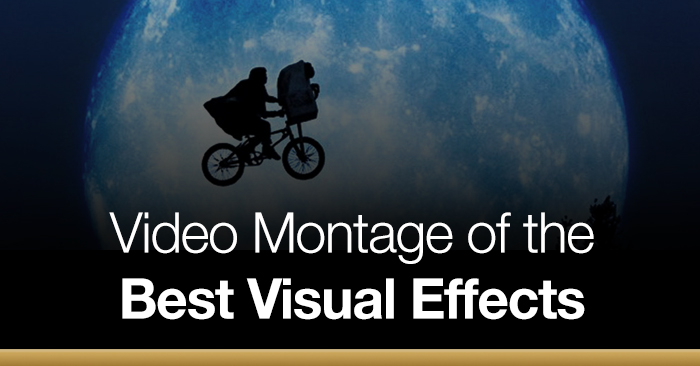 The Best Film Visual Effects Through the Years
Take a trip down memory lane with this compilation of the Oscar winners for Best Visual Effects.
This video montage by independent filmmaker and editor Nelson Carvajal has been making the rounds over the 'net, and is a real treat for filmmakers and movie buffs. Nelson has compiled a montage of the winners of The Academy Award for Best Visual Effects since 1977, the first year this award began to appear as a regular category by the Academy.
It's amazing to see how VFX have improved so much since then, and also interesting to note how many films that were "way ahead of their time" in regards to their special effects work. Do you recognize each of the films in the montage? Check out the full list below.
Thanks for sharing this great montage of film history, Nelson!
Academy Award for Best Visual Effects
1977: Star Wars
1978: Superman (Special Achievement Award)
1979: Alien
1980: The Empire Strikes Back (Special Achievement Award)
1981: Raiders of the Lost Ark
1982: E.T. the Extra-Terrestrial
1983: Return of the Jedi (Special Achievement Award)
1984: Indiana Jones and the Temple of Doom
1985: Cocoon
1986: Aliens
1987: Innerspace
1988: Who Framed Roger Rabbit
1989: The Abyss
1990: Total Recall (Special Achievement Award
1991: Terminator 2: Judgement Day
1992: Death Becomes Her
1993: Jurassic Park
1994: Forrest Gump
1995: Babe
1996: Independence Day
1997: Titanic
1998: What Dreams May Come
1999: The Matrix
2000: Gladiator
2001: The Lord of the Rings: Fellowship of the Ring
2002: The Lord of the Rings: The Two Towers
2003: The Lord of the Rings: The Return of the King 
2004: Spider-Man 2
2005: King Kong
2006: Pirates of the Caribbean: Dead Man's Chest
2007: The Golden Compass
2008: The Curious Case of Benjamin Button
2009: Avatar
2010: Inception
2011: Hugo
2012: Life of Pi