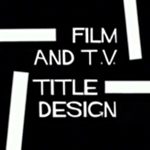 4 Videos for Television & Film Title Design Fanatics
Discover the process of creating a memorable title design and see examples of the most innovative title work in TV and film history.
Title sequences have the ability to draw a viewer into a film or television show, promote the theme of the work in a unique way and showcase innovative design techniques.  Title designers are a unique subset of visual artists.  In the following videos, learn their methodologies for creating designs and get inspired by some of the most inventive title sequences ever created.
The Art of Film and TV Title Design
PBS' "Off Book" series turns their focus on the art of crafting a memorable title design.  In this short video you'll meet the creators of some of the most innovative TV and film title designs (Mad Men, Zombieland, Blue Valentine).  Discover the process that goes into a great design, as well as how these pros create titles that reinforce the theme of an overall project. An inspiring watch for anyone interested in video editing, art direction, filmmaking or  motion design.
SXSW 2012 Title Design "Meet the Jurors"
Each year the South By Southwest Film Festival competition presents an award for "Excellence in Title Design" to the creators of the most innovative film opens.  The 2012 competition was judged by 4 industry pros who each have produced title sequences for notable films.  The following video is a highlights reel of the judges' inventive title designs.
A Brief History of Title Design
A compilation video of some of the most well-known title designs ever created.  In two and half minutes take a trip through film history, from King Kong to the Social Network!  Compilation video created by the awesome online title design website, Art of the Title.
The Title Design of Saul Bass
Saul Bass was a pioneer of the modern title sequence and arguably the most well known title designer in film history.  Working through the years with Hitchcock, Kubrik, Scorsese and other Hollywood greats, Saul was most noted for integrating the mood and theme of a film in his kinetic typography and unique animation style.  Many modern films and television shows (such as Mad Men) emulate Saul's distinctive visual style.  The following video is a compilation of Saul's most well-known work.
What's your favorite title design from television or film?
Let us know in the comments!