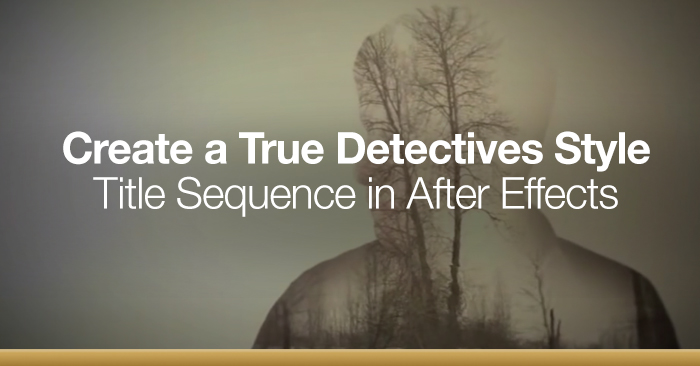 Create a 'True Detectives' Style Title Sequence in After Effects
Creating a True Detectives title effect is easier than it looks in this After Effects tutorial.
You may recognize Mikey Borup as a regular tutorial creator here on Premiumbeat, as well as the moderator of the After Effects User community on Google+. Using his expert knowledge of AE he regularly shares free tutorials for motion graphic designers and aspiring VFX artists.
In his latest tutorial from his YouTube channel, After Effects Tutorials w/ Mikey, Mikey explains how to create a double exposure effect very similar to the HBO series True Detectives. The tutorial covers:
How to create a parallax effect
Keying using a screen matte
Using a displacement map
Locking effects across multiple compositions
Using Mikey's vignette preset (Found Here)
Creating an edge blur
The project files can be downloaded here. Best viewed full screen:
The actual titles were created by Antibody, a production house based out of L.A. The titles tried to convey the idea that the characters identities were inseparable from their environment. Many programs including After Effects were used to create the double exposure effect.
It is especially interesting to know that most of the revealed video in the titles was created using 3D modeling. There is a full interview with the creative director of the project at Art of the Title's website.
Here is the actual title sequence for True Detectives:
On a side note, we're digging True Detectives – we totally think it lives up to the hype! Share your thoughts or questions about this After Effects tutorial in the comments below.