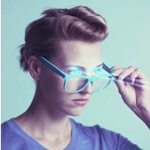 Inspiration! 16 Impressive TV Show Opens & Main Titles
The following innovative main title sequences present the theme of a television show in a totally unique and creative way.  Use these show opens as inspiration for your own work!
Nat Geo Ancient Secrets
by LUMBRE
Award-winning show open for the National Geographic Channel's "Ancient Secrets".  Dive through Renaissance era imagery to reveal the show title. Clean, engaging design.
Rubicon Main Titles
by Jeremy Cox / Imaginary Forces
Title design heavyweights Imaginary Forces created this Emmy nominated show open.  Well executed sound design drives the action.  Interesting approach to convey feelings of covert, top-secret activity.
Person of Interest
by Andrew Kramer
VideoCopilot.com's Andrew Kramer created this high-tech title design. Great use of motion tracking in this futuristic title sequence.
Les Bleus De Ramville
by Jay Bond
Unique lighting, motion flares and stylized graphic elements combine for a well executed hockey themed open.  This award-winning open was shot on the RED and Canon 5D Mark II.
SPY
by Gavin Lamb
Saul Bass inspired open with a nostalgic feeling.  Retro style graphics and music work together to create a cohesive 1950's concept.
Red Bull Big Tune
by Johnny Likens
Edgy, urban themed open for a Red Bull sponsored hip-hop TV show. Awesome use of motion tracking (text and graphics).  Jump cuts and frenetic transitions give this show open it's gritty, hip vibe.
Show & Tell
by Blac Ionica
Split screen show open with great juxatposition of images (playing off the "show and tell" theme).  Great use of color!  Shot on the Canon 7D, edited in Final Cut Pro and composited in Adobe After Effects.


Lawrence Leung's Unbelievable
by Patrick Clair 
Look into Lawrence Leung's ViewMaster (remember those!?)  Cohesive concept, using the ViewMaster images to highlight show subjects.
The Pacific
by Imaginary Forces
Imaginary Forces knocks it out the park with this open for HBO's The Pacific.  Beautiful footage of sketches unfolds into battlefield scenes. Nominated for an Emmy award for Outstanding Main Title Design.
Intrepid Outdoors
by Fire Tribe Productions
Futuristic effects and motion tracking create a modern, edgy spin on the outdoor show genre.  Innovative!
The Totally Rad Show
by Jake
1980's throwback images and retro color grading create a fun, futuristic vibe.  Graphics created in Cinema 4D with most of the compositing done in After Effects.
Blackstone
by Studio Dialog
Gritty show open created from photos, black and white footage and A LOT of dust and dirt overlays!  Interesting music choice to reinforce the imagery.
Borgen/Government
by Benny Box 
Great transitions and compositing in this show open for a Danish TV series.  Unified color palate and graphic treatment, create a clean design.
Clash
by alexandre pluquet 
Stop motion video animation combining scenes from this French series. Graphic collage style similar to the popular opening of the film Juno. Animation and composting done in After Effects.
Age of Persuasion
by Jonathan Howells
Travel through the history of advertising in the main titles for this CBC television series.  Created in Cinema 4D and composited in Apple Motion.
Prófugos
by feels
Awesome color treatment!  A traveling bullet unifies the opening titles for this Chilean television show ("Fugitivies").   Mysterious and edgy!