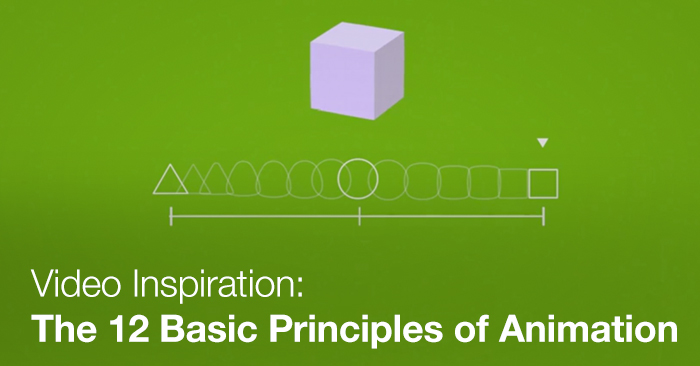 Video Inspiration: The 12 Basic Principles of Animation
What makes a good animation? Follow the 12 basic principles outlined by the Walt Disney Company. This video illustrates them beautifully!
The early animators at Walt Disney Studios (during the 1930's) developed a list of 12 basic animation principles to give their project's character and personality.
Professional motion designer Cento Lodigiani took these 12 principles and demonstrated them using basic shape animations. The resulting video is executed with a charming simplicity. Cento used shape layers in After Effects to create the animation. Here's hoping he comes out with a tutorial video to show us his process!
Visit Cento's Tumblr "The 12 Principles" to check out GIF animations of each principle.
This is quick and worthwhile viewing for anyone interested in animation, motion graphics or design. Great work, Cento!