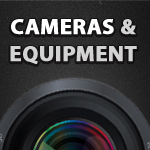 Video Production 101: Slider vs Jib vs Steadicam
Dipping your toes into professional video production? Learn the basics of camera sliders, jibs and Steadicam in this entertaining tutorial video.
Using the right camera support can better tell your story. So you may be wondering what camera gear is best to compliment your project?
The following video tutorial by Dave Wallace of British Columbia's Innovate Imageworks delves into the basics of camera support systems in a delightfully entertaing way. Dave covers the basics of:
Handheld Shooting
Handheld Shooting with Viewfinder
Camera Sliders
Jib Systems
Steadicam
In this quick rundown you'll learn what gear is used to achieve what type of shot, as well as video examples of each method of shooting. Additionally, Dave touches a bit on lenses and how different lens types alter your shot.
A great blend of humor and really informative video production info. Thanks for sharing, Dave!