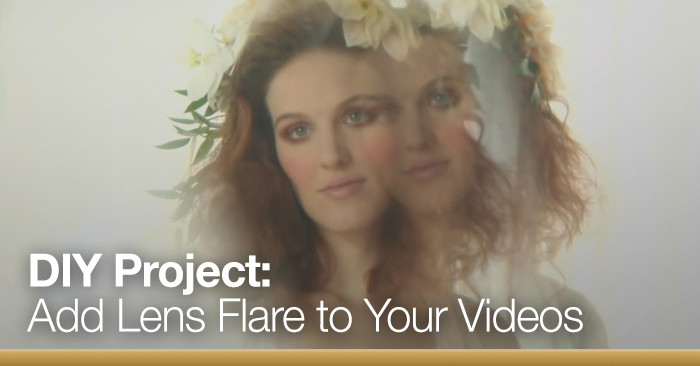 Video Production: Create Flares with a DIY Crystal Filter
Add flares to your video shots using this simple in-camera DIY solution.
There's a ton of ways to add flares to your videos in post, but there's no substitute for achieving this organic effect in-camera. We're digging this DIY technique by recent creativeLIVE presenter Lindsay Adler.
In the short video below, Lindsay demonstrates how she created a custom flare filter using a cheap crystal (bought online) and a simple lens filter (a low cost UV filter does the trick). By gluing the crystal to directly to the filter, you can create unique refracted light effects that give the video image a dream-like quality. This DIY solution, is super cheap and easy to create.
This isn't a technique that you'll use on a ton of shots – but given the right subject matter (fashion or weddings, for example) it's one that can be really impactful.
Check out the quick tutorial and example shots below – a snippet from Lindsay's full creativeLIVE workshop "Keep it Simple: Video for Photographers".
Thanks to DIYPhotography.net for tipping us off to this video.