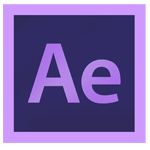 Video Tutorial: Advanced Paths in Adobe After Effects
Learn the basics of working with paths in After Effects to add visual interest to your video projects!
In the following video tutorial our friend Kevin P. McAuliffe, for CreativeCow.net, demonstrates a few essentials for working with paths in After Effects.  Kevin starts with some basics (shapes and strokes) and then get's into more advanced paths in AE, creating complex paths and attaching elements to them.
Highlights of the tutorial include:
Adding strokes to paths
Adding effects to stroke (ex. Vegas)
Using shape layers to create text paths in After Effects
Adding motion blur to text paths
Creating paths with motion sketching
Using smoother to simplify and smooth keyframes
Knowing how to create and work with paths in After Effects may save you the trouble of manually key framing complex animation.
Thanks Kevin & Creative Cow for sharing!
Check out the Advanced Paths in After Effects tutorial: