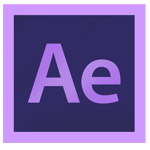 Video Tutorial: Create Sleek, Sexy Text in After Effects
In the following quick video tutorial you'll see how to quickly spruce up boring text in After Effects. Make your text 'pop' by applying a few simple effects.
The following video tutorial by our buddy Tyler at MotionArray.com shows a great way to create slick text in Adobe After Effects. Using the default tools in AE you can make any text 'pop' from the screen.
MotionArray's "sexy text" recipe includes:
Adding multiple light sweeps to give the text a simulated rim light
Adding a Ramp (gradient) overlay
Topping it off with a Lens Flare (he uses the great flares from VideoCopilot, but you could use the lens flares that come packaged with AE)
This sleek style text is perfect for video intros and titles.  It's modern and bold – and just takes a few simple steps to create: