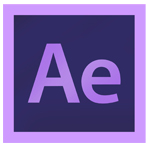 Video Tutorial: Watercolor Reveal in Adobe After Effects
In the following video tutorial, learn how to give your images an organic watercolor treatment in After Effects with a paint-in/paint-out reveal!
Premiumbeat friend and video pro VinhSon Nguyen from CreativeDojo.net shows off how to give your video footage a watercolor look and animation in Adobe After Effects. Check out the finished watercolor effect:
To give this reveal a organic, painted quality you'll need to snag VinhSon's free video Ink Matte pack from CreativeDojo (we earlier posted about the matte pack here). Although he uses Red Giant's ToonIt in this tutorial, you can also create a watercolor look in After Effects using the built-in Cartoon filter as well (so no third party plugins are required).
The watercolor animation can be used for a wide range of projects, and seems especially handy for intro/outros or credits. The effect is reminiscent of the popular Sherlock Holmes title effect that we've seen in the last few films in that franchise:
Check out this intermediate level After Effects tutorial below, or head over to CreativeDojo to check out a ton more. Thanks for sharing VinhSon!