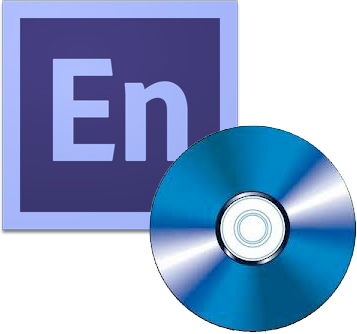 Video Tutorials: Adobe Encore Workflow Series
Need to create a professional DVD? These informative Adobe Encore video tutorials have got you covered!
Although many tech savvy folks have been making moves away from physical media in recent years, for the general public DVD is still a go-to format. As such, you may still be getting client request for DVD creation and duplication. So what's the best softwarwe for DVD authoring?
For professional users, good options for DVD authoring seem to be dwindling in the last few years, with Sonic Scenarist (an expensive 'Hollywood' level DVD authoring app) and Apple's DVD Studio Pro (my personal fav a few years back) both falling by the wayside. Adobe on the other hand continues to update their Encore DVD authoring app and introduced new features in the CS6 release, including a speedier 64 bit architecture, better integration with After Effects & Premiere Pro, and background batch encoding.
The following video tutorials by University of Central Florida film graduate student Max Rousseau showcase his Adobe Encore post production process. Max uses a recent film project as his basis of an example Premiere Pro to Adobe Encore workflow using Dynamic Link.
If you're interested in learning about Blu-Ray and DVD authoring or just want to brush up on your skills, check out this Adobe Encore tutorial video series! Thanks for sharing, Max!
Note: Encore is now included as part of Adobe's Creative Cloud.
Encore Video Tutorial – Part 1: Program Interface & First Play Discs
Encore Video Tutorial – Part 2: DVD Authoring & Menu Structure
Encore Video Tutorial – Part 3: Blu-Ray Authoring & Pop-Up Menus
Encore Video Tutorial – Appendixes: Advanced Topics & Easter Eggs