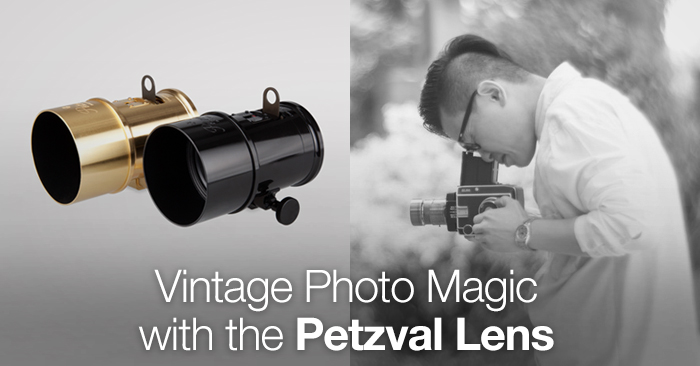 Vintage Photo Magic with the Petzval Lens
A recently funded Kickstarter campaign is reintroducing a forgotten photo relic, the Petzval Photo Lens. Known for its distinct visual style, the Petzval lens is now (once again) available to the public.
When a Kickstarter campaign was launched in the summer of 2013 to bring back the Petzval lens, it's success smashed expectations. Looking to raise $100k, Lomography (the fundraisers) raked in nearly $1.4 million in donations.
The Petzval is a lens unlike any other being produced today. First created in 1840 by it's namesake inventor Joseph Petzval, the unique construction of this lens gives the image a distinct look –  "sharpness and crispness, strong color saturation, wonderful swirly bokeh effect, artful vignettes and narrow depth of field" (from Kickstarter):
It's been a year since the successful Kickstarter campaign and now the Petzval is available for public sale. The new Petzval is compatible with Canon EF and Nikon F mount analog and digital cameras. But capturing these unique images doesn't come to cheap. Prices for the new Petzval start at $599.
Check out the Kickstarter page or the Lomography shop to learn more or purchase the Petzval Lens.
What do you think of this effect? Would you (or will you) add this to your lens collection? Share in the comments below!