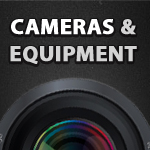 Which Wireless Mic is Best?
If you're in the market for a new microphone kit or simply want to learn more about your own wireless mic setup, check out this informative video comparing four of the leading brands/models.
Premiumbeat pal Dave Dugdale, at LearningDSLRVideo.com, has recently released a through comparison of four of the most popular professional wireless microphone kits.  In this comparison video Dave reviews the microphones, testing sound quality, field performance and more.  Dave test includes using the mics with DSLR cameras, turning the pre-amp down to best determine which mic provides the best signal.  Highlights of the video include:
Sennheister G3 review
Sony UWP review
Shure FP review
Azden 330 review
A worthwhile watch for both DSLR shooters as well as professional sound technicians.  See which wireless microphone stands up best to Dave's rigorous testing – and is touted as the best value based on performance and quality.