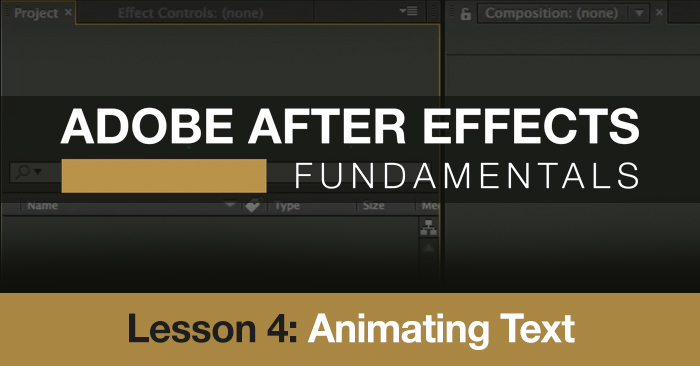 After Effects Fundamentals Lesson 4: Editing & Animating Text
Learn how to animate text in lesson 4 of our After Effects Fundamentals course.
We've arrived at lesson 4 of our 10 part Fundamentals of After Effects series. Up to this point we've learned about the After Effects interface, basic expressions, and keying. In this lesson we share some tricks for working with text in Adobe After Effects.
Learning how to animate and work with text is an essential skill for every motion graphic designer to know. Unlike still designs made in Illustrator or Photoshop, text in After Effects requires a designer to take into consideration the length at which the viewer will be reading the text. This makes it more complicated but also more dynamic . This After Effects video tutorial covers:
Text layers
The character window
Stylizing text
Key-framing source text
Working with path options
Animating text
If you are still feeling inspired after watching this tutorial check out some of the other awesome text based tutorials on the PremiumBeat blog like 3D corner text and how to create animated hipster logos.
Best viewed full screen:

We will post new lessons
every Monday
for the next 6
 weeks
. Check the Premiumbeat blog for future lessons. And while you're there you can watch more
After Effects tutorials
, read the latest 
filmmaking news
 and pick up some post-production tricks!
What did you think of this lesson? Have any questions? Let us know in the comments below.