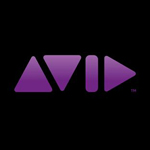 Another One Bites the Dust: Avid DS Gets End of Life Status
Avid is discontinuing their high end video editing and finishing application, DS.
DS, Avid's flagship offline and finishing software, will soon be retired.  With the diminutive base of loyal DS users and speculation surrounding Avid's recent financial woes, it can be presumed that the cost to support DS no longer made economic sense.  Word from Avid is that DS will continue to be supported for at least one more year "including some future development and maintenance releases."
Loyal DS users will likely have seen this news coming, as it's been rumored in professional circles for a while now. In fact, Scott Simmons of ProVideoCoalition reports, "Avid didn't even bring a DS with them to NAB 2013" (with the last version released in July of 2012).
DS was used by post production professionals that required a robust finishing, compositing and effects toolset.  Simmons notes, "I think many of us would like to see some of the DS features make their was into a future version of Media Composer. DS was always quite strong in the effect department and that's one place Media Composer could use some help."
So, maybe the demise of DS will provide new features for Avid's large Media Composer user base.  That will remain to be seen.
Get more details on the retirement of Avid DS over at SpliceNow and ProVideoCoalition.
Note: Earlier this year, Adobe announced end of life status for it's popular DVD authoring app, Encore.