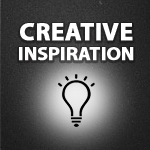 Behind The Scenes on NetFlix $100 Million House of Cards
Hooked on NetFlix House Of Cards? Get the inside scoop on the creatives behind the hit show with this round up of the best of the web…
House of Cards is now NetFlix most watched show and could hail the beginning of the next era for home entertainment where the best shows are only available online. Having stumped up $100 million for the first two seasons of the show, staring Kevin Spacey and directed by David Fincher, Joel Schumacher and James Foley among others, NetFlix are more than putting their money where their mouth is. Satisfy your curiosity with this round up on the uber talented creatives behind House of Cards – a great real world case study for video editors and producers!
Working with David Fincher
Evan Luzi's fantastic blog The Black and Blue provides a great insiders view of what its like to work as a freelance camera assistant and in this great post he draws out 5 lessons of what its like to work with David Fincher (based on some House of Cards related interviews) and how to apply them to your own on-set creative career. A must read for any Fincher fan.
Shooting The House of Cards Title Sequence
If you love watching the superb timelapse opening credit sequence for House of Cards then you'll enjoy this technically detailed interview with DP Andrew Geraci who spent 6 months shooting the sequence for Fincher and generated nearly 6TB of imagery in the process. To find out what motion control rigs, lenses and cameras Andrew used and to watch the sequence a fresh jump over to Alexandros Marango's blog.
Creating the look of House of Cards
If getting behind the camera and crafting a visual style is more your thing then check out this revealing interview with House of Cards' director of photography Eigil Bryld:
"Bryld worked without a DIT on set, setting the look in the camera as much as possible. He usually adjusted the camera and lighting to a base of about 4,000° K. He used 6:1 compression (Fincher often opts for 5:1) because it allowed the use of secondary exposure, usually one stop under, which helped to achieve a more dramatic look."
What's great about this interview is not only the technical detail but the insights into the creative decisions too. A great read from David Heuring on Creative Planet Network.
House of Cards – Post Production Pipeline
Assistant editor Tyler Nelson and post production supervisor Peter Mavromate share their insights into how they created the post-production pipeline to manage the first seasons 13 episodes of RED EPIC footage using FotoKem's nextLAB system. Thanks to the ever brilliant Creative Cow you can immerse yourself in plenty of post-production workflow detail:
"Any data that that went into the nextLAB system would be manicured and passed along to PIX and our FileMaker codebook for later reference and use," said Nelson, who notes that NextLAB also automatically populates files with a standard Scene/Take/Camera format that is easier to organize than the original RED file numbers."
Big Data- The Basis for NetFlix's bold decision
What makes a company like Netflix pump $100 million into producing a political drama series directed by David Fincher and staring Kevin Spacey? The fact that their data tells them its a good idea.
Netflix's data indicated that the same subscribers who loved the original BBC production also gobbled down movies starring Kevin Spacey or directed by David Fincher. Therefore, concluded Netflix executives, a remake of the BBC drama with Spacey and Fincher attached was a no-brainer, to the point that the company committed $100 million for two 13-episode seasons.
Staff Salon writer Andrew Leonard has written up a really interesting article on just how much data Netflix is tracking of your viewing habits and what that means for the creative content they will be producing in the coming years. Leondard questions whether basing creative decisions on user data will only serve to create a 'feedback loop' that will end up serving creatively draining re-hashes of the same old thing. (A bit like a whole summer of sequels, prequels and comic book movies.)  Image from Newfangled.com's post on Web Tracking.