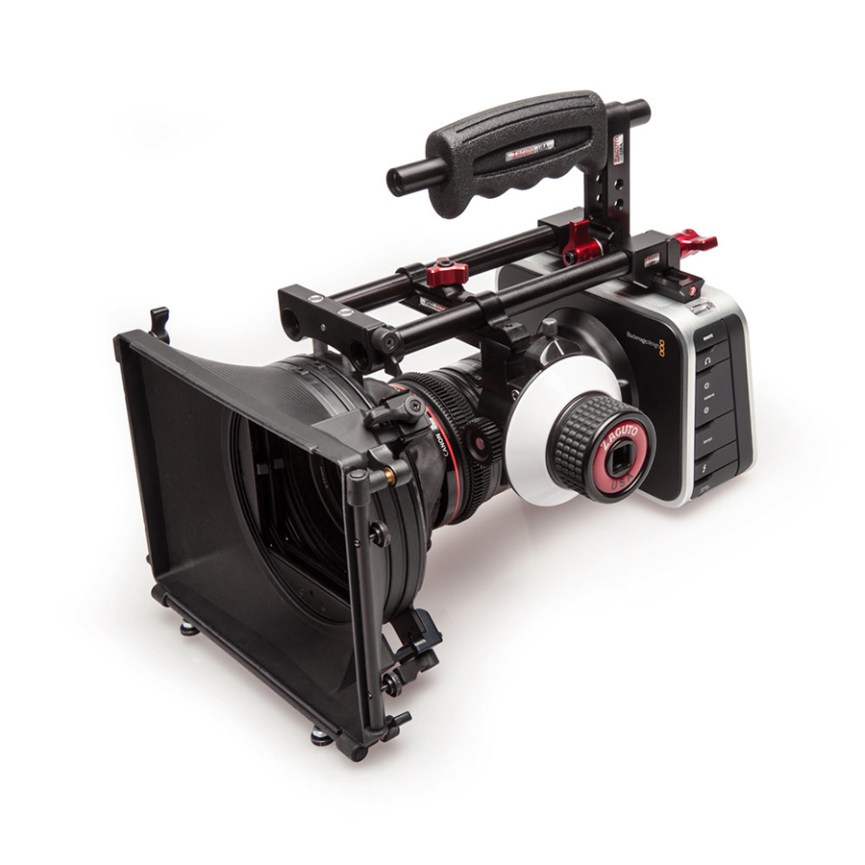 Blackmagic Design Cinema Cameras: Production Workflow Roundup
If you've about to start working with Blackmagic's Cinema Camera or Pocket Camera, this round up of workflow tips and tutorials will get you off to a flying start.
With the Blackmagic Design Pocket Camera available at less than $1000 and the Blackmagic Cinema Camera's offering 4k for $4k you can't really beat those kind of prices. As more Blackmagic Design cameras find there way into filmmakers hands we should continue to see more productions taking advantage of Cinema DNG workflows. Here are some great tips on making the most of your shiny new camera!
Shooting with Blackmagic Design Cameras
For a truly cinematic look it helps to shoot in a cinematic aspect ratio using anamorphic lenses. Redshark News offers some insights into working with the BMDCC cameras and anamorphic lens adaptors in this short post. In the video above DP Ryan Glover shot in Log Pro Res on the Blackmagic Cinema Camera with a Kowa/B&H 2x anamorphic adapter. Ryan blogs a bit about it here, and you can even download some of his files.
In the test shoot below, Ryan shot with Lomo 35 and 50mm anamorphic lens for a really nice look. Part of this look was achieved by running his Pro Res files through Film Convert.
Blackmagic Cinema Camera – to 4k or not to 4k?
The original release of the 4k Cinema Camera and the Pocket Camera set the production industry a buzz, partly with filmmakers trying to decide whether an upgrade to 4k was really in order. Additionally, video pros speculated on what Blackmagic's disruptive strategy would mean for the camera industry itself.
I would speculate that the Pocket Camera will be the most disruptive of any of their cameras, and probably out of any of their products period. The big reasons being affordability and quality. Right now, most ultra low budget productions lean towards shooting on DSLR's which may very well become a thing of the past for many shooters soon. -Noam Kroll
In this opinion post independent filmmaker Noam Kroll ponders whether or not to pony up for an upgrade to 4K, as well as the repercussions for the industry in light of the Pocket Camera.
In this post DP John Brawley, who always seems to get early access to Blackmagic Design's cameras, shares his thoughts on playing with the Pocket Camera. In a very detailed post he runs through the types of lenses you can use, shooting specs of the camera and his initial impressions.
The [Pocket] camera records a smaller 1920x 1080 size instead of the larger 2.5K of the BMCC. Ideally with Bayer sensors you do want to have a bit more resolution than your distribution medium, which is why 2.5K is a good size to rescale down to 1920. However, testing the 1920 native sensor, there's not a lot of discernible difference between the two resolutions. There's a crop factor of about 1.3X to the 2.5K BMCC.
In more recent blog posts John shares his o going journey with the Pocket camera and his thoughts on the 'hard clipping' problem some shooters are having with early shipments of the cam.
In this interview from Splice Vine, Dan May president of Blackmagic Design, discusses the two new cameras and BMD's reasoning behind creating the Pocket camera – including the inherent difficulties in designing and shipping an in-demand product!
Shooting Drama with BMDC Cameras
Picking the right tool for the job can often by half the job, especially in an ever evolving technical industry like film production. Check out these great resources to see if the BMDCC is the right tool for your production.
In this excellent production diary filmmaker Noam Kroll shares his experience with shooting a narrative short film on the EF version of the BMDCC, rating the camera at 400ASA and shooting at 2.8 most of the time for interiors to preserve a gritty, but natural environment.
The BMCC really exceeded my expectations on this shoot, both in terms of reliability and raw performance. The bottom line is when you treat the BMCC like a cinema camera, it will give you cinematic results. Does it need external power, a rig, an evf and other accessories to work at it's full potential? Absolutely it does. But so does a RED camera or an Arri Alexa. 
If you didn't catch this previous post on working with the BMDCC's Cinema DNG files then you'll want to check out DP Shane Hurlburt's extensive report on his camera tests for shooting Need For Speed.
Also worth checking out is this previous post in which DP Adam Roberts shoots some side by side camera tests.
---