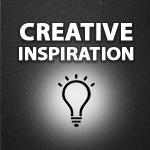 3 Inspiring Videos Featuring Real Chemical Processes
Be inspired by these films about, on and created with real chemical processes.
Personally I love film. I love the grain, I love the scratches, the imperfections. When was the last time you saw a hair in the gate on a digital film. With The Hobbit causing a stir with its 48 frames per second sheen and the whole world moving irreversibly towards digital production, check out these films celebrating traditional film – all 3 stunning films shot on, or featuring, the beautiful glory of real chemical processes.
Break Line: Stephanie Gilmore
This short film by Todd Cole features some stunning surfing and some wonderfully grainy 16mm footage.
American Tin Type
This is a great short film by Matt Morris about photographer Harry Taylor's passion for a 150 year old form of photography called Tin Type photography. It's a fascinating tale of someone who becomes immersed in the recreation of an outdated chemical art form, that produces incredible images.
American Dream
This 10 minute documentary follows photographer Ian Ruhter as he drives across America in a giant photo making truck, taking pictures of the lost Amercian Dream. It's a powerful film featuring some truly inspiring characters.