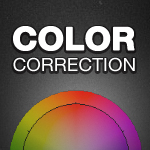 3 Free iPhone Apps to Improve Your Color Grading Skills
Improve your grading skills on the go with these FREE color grading iPhone apps.
The easiest way to get good at something is just to practice. They say to master something you need about 10,000 hours of practice at it to really know your stuff, whatever your area of interest. As we all know, finding those 10,000 hours is another matter.
If you want to improve your color grading skills and knowledge, then these three apps will help you fill in some of those spare moments on the train, in the waiting line at the supermarket or just in those idle moments in life.  Great practice for any photographer or video editor!
SnapSeed – Photo Grading App
Voted Best Mobile Photo App of 2012 and Best iPad App of 2011, Snapseed is without a doubt an excellent app.  Now, thanks to being purchased by Google, it is available for free! The reason that this app will help you improve your color grading is in the way it allows your to explore the effect of contrast, saturation, color balance, applying grain, making spot adjustments and much more.  Yes, it has all the "Instagram" style filters but more importantly you can create individual adjustments and learn how different images and lighting scenarios respond to your grading choices.
Mill Color – A Technical Color Grading App
Created by The Mill (a post production company with offices in London, New York and Los Angeles) this free color grading app provides a 'technical' interface to your grading choices that is more similar to the interfaces in fully fledged video grading apps.  So although Snapseed is more fun and a far better designed app (as it was previously a paid-for app), I've included Mill Color here because it allows for much finer adjustments to your image and in each RGB channel. So if you want to explore more complex color adjustments or the effect of contrast adjustments in the Lift, Gamma and Gain (Shadows, Mids and Highlights) areas of your image, this app is for you.
The Digital Intermediate Dictionary
Although less of a 'fun' app, this free DI Dictionary from Company 3 lets you quickly look up all manner of technical grading terms in an easy to use A-Z format. If you've ever wanted to know what 'interocular' means or how 'step printing' works then this app will fill you in. Its probably not the kind of information that you're going to sit and read through, but it does provide an excellent reference for improving your technical lingo. Best of all, it's free.