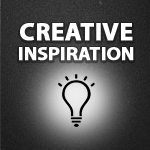 Coworking and Collaborative Workspaces for Creative Professionals
In building your production or post production business choosing whether to get an office can be a costly decision. Here are 5 reasons why you don't need an office but shouldn't work from home.
If you're a lone freelancer just starting out or a growing team of collaborating professionals, then getting an office space can feel like the next step in seeing your business really grow up. And while there are many benefits to renting office space, depending on the nature of your business and how you most commonly interact with your clients, it doesn't have to be the only way to move your business out of the home/garage/shed/attic/bedroom it's currently in. Here are a few thoughts on why you may need to get your business out of the house and into the big wide world.

Image from MargayCoffee.com
2 Good Reasons Not to Work From Home
As someone who works from home very regularly I love it. I'm productive, focused and (fairly) good at switching off from work at the end of the day. Hoever, I know plenty of people who hate working from home. They find it lonely, isolating, tough to knuckle down and get work done or find it hard to maintain a 'don't bring your work home with you mentality'.  It becomes too easy to spend just another hour or two getting that last little bit of work done…when you should be giving yourself a break.
Deciding whether or not to work from home really depends on your personality and also what your home is like (if you live next to a school, building site or fried chicken shop it might not be the most tranquil of environments).  Failing to make good choices based on what works best for you could really hamper your career and the day to day enjoyment of your working life.
Secondly, working from home is really less than ideal for some clients. If you're a freelancer working out of your bedroom, having your client sit on your bed while you review the project is probably not cool. If they're a friend, they might not care, but it certainly doesn't communicate a professional vibe.
For a lot of my clients a remote review with Dropbox'd files works just fine. For attended edits, I prefer to work in my clients offices/studios, as it tends to speed up the process of signing off final details and getting graphics/logos and other client supplied assets sorted out much quicker. Whatever you do, the need for a 'professional space' will hopefully arise sooner rather than later.
So if you shouldn't work from home, then where should you work?
3 Reasons Not to Get an Office
One of the main reasons not to spring for a brand new office space, replete with leather sofas and framed movie posters, is that it is an expensive and a long term commitment to take on. Yes it will provide you with the space you need to grow, entertain clients and store all your expensive equipment but it also represents a fixed cost you will need to meet every month, even if times are slow. If you are thinking of renting office space make sure you factor in things like insurance, heating and electricity bills, cleaning, Internet, furniture costs, etc, etc.  All of these costs need to be covered in part, by each and every project you budget for.  They can ultimately be eating into your profit margin if not carefully accounted for.
Image from Dept of Coffee and Social Affairs, a great London based workspace.
A businessman friend of mine vows never to own an office because he feels that its an incredibly inefficient way to own space. First of all you're paying for it 24/7/365 even though you may only be in there (if you're lucky!) 8-10 hours a day and not on weekends or holidays etc. He dislikes the idea of paying for that space when he's not using it.
Instead he has a collection of a wide variety of hotels, clubs, bars, cafes, restaurants and 'meeting-spaces' scattered all over town which he draws upon depending on the occasion:
An important meeting with a first time client – a preferred table at a fancy restaurant.

A vibrant brainstorming session with a team – book a hotel conference room for an afternoon.
In only paying for space as and when you need it (the cost of a long lunch is a better deal than renting a cubicle!) and having spaces to cater for all occasions, this approach provides a much more flexible solution. One of my favourite coffee shops in London (The Department of Coffee and Social Affairs) has a great little meeting room you can hire by the hour (or just make a minimum food spend).  This works well for client meetings with several people. Plus, they serve amazing coffee!

Image from http://create.nacue.com/
If you need something much more permanent then hub spaces are a collaborative, affordable and flexible way of moving your business out of your house but not into an expensive office. The growing trend of hot-desking (a desk, a chair, wifi) or hackerspace/hubspace (usually with communal creative tools like 3D printers or jigsaws etc)  allows you to hire a desk by the day, week, month or year. Renting a bit of an office to share with others as and when you need it will be cheaper than renting a whole office, all the time.
Shared spaces also provide a community of co-workers to interact with who might be ripe for creative cross-pollination. The animator who just moved in two doors down might be perfect for a pitch to a client or the composer across from you with the recording studio space might have the right tools for recording professional voiceovers.
Image from Flickr
If your city doesn't have a thriving hot-desking/hackerspace scene then think entrepreneurially and snap up a bargain. Some friends of mine are using a converted crypt under a church in the centre of town as cheap co-creating office space. Another friend pointed out a clever business opportunity the other day; find a local creche or daycare with extra space nearby and open up a hot-desking hub for parents dropping off their kids – they could even have lunch together.
Approaching businesses, churches and facilities with space that isn't always in use could unearth some really creative and innovative 'office' workspace alternatives.
Are you using a coworking or collaborative workspace?
Share your experiences (the positives and negatives) in the comments below!