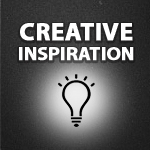 6 Ways to Make Your Showreel or Demo Reel Stand Out
Take your reel from good to great! In this post, we share 6 tips for demo reels and showreels – critical marketing materials for any creative professional.
Marketing yourself as a creative professional is obviously incredibly important, especially if you want to get new clients and more work. But what's the best way to go about it? Here are six tips for creating a showreel or demo reel – good info to chew on when thinking about how best to showcase your talents and finding fresh ways to do it well
#1 – We (Don't) Need A Montage.
Showreels are most often just a fast paced music montage jammed together with the biggest name brands, faces and expensive looking visuals you can muster. Like film trailers, demo reel and showreel styles tend to go through trends. Take action movies for example, sometimes its all about pounding beats and everything being as loud and as powerful as possible. More recently, there's been a slew of trailers that try a different approach, contrasting action with peaceful orchestral music like The Dark Knight Rises trailers or Halo Reach.
To me the best showreels, like the best trailers, go for something all together different. In the video above (which is actually a home page splash video) from my friends at Yodo Creative their audio overload is a great hook to entice potential clients to rummage further. But to push the point even further I'd suggest being funny or at the very least 'fun'. Wow people with your creative wit, not just the usual montage. The fine people at Yum Yum London don't have a reel either. They just make funny short films.
#2. Don't have a reel, have a portfolio.
As a film editor I don't have a showreel. I think its pretty easy for anyone to cut a music montage together and it doesn't tell you much about how I might handle a drama, TV comercial or music video differently. So for editors, my suggestion is a portfolio of work clients can browse through and watch as much of a piece as they want.
Now if you're a DP, VFX creative, colorist or make up artist for example, then a montage probably IS your best bet…as a nice looking shot is a nice looking shot. But for directors, editors, composers etc I think clients are looking to evaluate your work in the context of the whole experience, not just the specific shots. Portfolio sites like Behance or WordPress plugins like Vimeography make creating a professional looking portfolio online, incredibly easy.
#3. Explain What You Did, Specifically.
More often than not, we have a greater appreciation for the value of something when we fully understand how much work went into it. UK animated and paper cut out specialist Kyle Beandoes a great job of celebrating how much time, effort and skill went into creating a 30 second TV ad for Peugeot (above) with this excellent behind the scenes video (below). Now understandably most of us don't have the time or resources to create such a detailed video (maybe get an assistant to do it if you've got one?) but a short write up and a few behind the scenes photos, pre-vis or sketches can add depth to your work and help communicate just how valuable, talented and creative you really are.
Also film is almost always a team sport so be sure to point out what you did specifically and give credit to those involved. As an film editor I'm always keen to point out to clients if the sound mix, visual effects, graphics or grade has been performed by someone else, so that they are not expecting me to re-create the work of 6 other experienced professionals on their project.
#4. Only Include Your Best Work
It may sound like an obvious point but only including your best work is crucial to having a great reel. If something is kind of old, out of date of just not as good as your other work then leave it out. The temptation is to feel like you might not have 'enough' stuff on your reel, but avoid that temptation! I'm a firm believer in quality over quantity.
I remember a post production supervisor saying he hired someone to work on Troy because he saw a six second shot of an asteroid hitting cardiff and it had realistic looking dust in it. Six seconds in a whole reel (enough for Vine!) got him the job, because he could do dust and they needed dust. You're only as strong as your weakest link. Also don't overly repeat stuff as it will just look like padding.
#5. Add Tags
My friend Mike Bain is a spectacularly talented Supervising Texture Artistwho has worked on films like AvatarLord of The RingsInceptionJohn Carter to name but a few. You would probably recognise any shot from any of those films instantly. But what I like about Mike's reel is that he has discreetly added short text captions to reference what he did in the shot and what project it is from.
This is especially important if the shots in your reel aren't as recognizable, enabling clients to follow up with you on specific shots (that they might like for some creative reason).
#6. Front Load
Given that a showreel is all about showing off brand names, recognizable faces and generally trying to impress your clients, make sure you put your best brands/names/shots etc up front as clients might not make it to the end of your reel. There isn't much point in 'saving the best till last' but hopefully if you've only included your best work it should be gold from start to finish.
Want even more demo reel tips?  See our previous post: Top 20 Tips for Creating A Successful Demo Reel