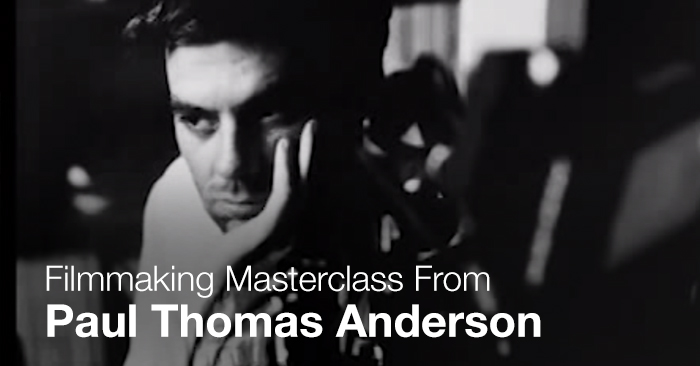 Filmmaking Masterclass From Paul Thomas Anderson
Learn about filmmaking in these great masterclasses from Hollywood heavyweight Paul Thomas Anderson.
If you're not familiar with director Paul Thomas Anderson's work, then the video essay above for Sight and Sound by Kevin B Lee will walk you through five of his works via his penchant for extensive steadicam shots. For some really helpful stills from the video check out this page on Mentorless.com.
You can hear the best of Paul Thomas Anderson's filmmaking advice in these two commentary track collections from Film School Through Commentaries. Paul Thomas Anderson is a fan of commentary tracks himself, and once said "You can learn more from John Sturges' audio track on the Bad Day At Black Rock laserdisc, than you can from 20 years of filmschool."
You can check out what he's talking about in this previous post.
Paul Thomas Anderson on The Master
In another great find from Mentorless.com, John Horn from the LA Times interviews Paul Thomas Anderson about his latest film – The Master, featuring the late great Philip Seymour Hoffman. In this final video The Master's editor, production designers and costume designer discuss what it's like to work with PTA as a director and offer plenty of insights on the collaborative process of filmmaking.
If you're still hungry for more then I would also highly recommend the 90 minute making of documentary from the set of Magnolia, which provides an exceptionally intimate window into Anderson's directing method and personal journey.