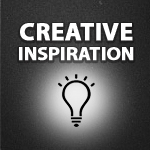 Filmmaking Success: 3 Lessons from Short of the Week
Want to make your short film a success?  Check out ShortoftheWeek.com and learn how you can make your film project a triumph.
Short of the Week is a brilliant curated showcase of the very best of all the live action and animated short films hitting the web. If you're looking for some creative inspiration to help push you through to the finish line on your own short, or the jealousy inducing boost you need to get off the sofa and make you own project happen, then Short of the Week has both of those qualities in spades.
A Short Talk on Short Film Success
Jason Sondhi founder of Short Of The Week (and Vimeo Staff Pick Curator) spoke recently at the REGARD festival in Quebec about how SoTW came about, how its grown and his own tips for short film success. You can watch his full 25 minute interview here. Three of the best pointers from Jason on getting your film seen include:
Make it easy for curators like him to find and enjoy – plan ahead when reaching out to them.

Upload a trailer a week before broadcasting the launch date for the film.

Upload a professional and enticing thumbnail and put care into all the details.
Watch on Vimeo:
When Your Short Film Explodes
There's a great article from Short of the Week in which they interview 4 filmmakers whose short films have all garnered between 1 and 5 million views a piece…and what that success can bring. One filmmaker has gone on to get a feature film from Fox based on his short, another has turned the recognition into top level meetings with TV execs and producers. The Viral Experience is a fascinating and inspiring read.
Creativity is truly an amazing entity—it's one of the few things left in this world that can't be faked—either your heart believes in the work or it doesn't.  Ryan Woodward, the auteur behind the beautiful, impressionistic, Thought of You, says it best: "I made it cause I had to, cause I knew that if the creative beast in me did not get fed by making this, it would consume me and kill me."
A Case Study On How To Launch Your Short
The Thomas Beale Cipher is an gorgeously animated short film created by Andrew Allen and Jason Sondhi. In this revealing case study from Vimeo's Video School you can get the inside scoop on what they did to help push them film into internet sensation territory.
If you want even more juicy details and some excellent lessons' learned (including why Facebook reigns) then check out this longer article on SoTW.com.