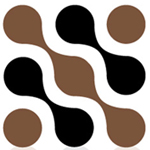 Free Mocha Pro Video Tutorials
Take advantage of the professional rotoscoping and tracking capabilities of Mocha!  We've rounded up quality Mocha video tutorials to get you started.
If you're looking to make use of Mocha Pro or the Mocha for After Effects, particularly for rotoscoping and planar tracking, then these FREE video tutorials will help you master the fundamentals of all that Mocha has to offer.
The official Mocha site has a good selection of tutorials to help get you started, including download buttons which allow you to save them to your computer for offline viewing.  Take a look at this REALLY in-depth video tutorial of the step-by-step process of creating a fantasy themed shot using Mocha and After Effects:
FREE – Mocha Fundamentals
Ben Brownlee from Curious Turtle has created this 18 part video series for anyone beginning to use Mocha for the first time. He covers everything from basic tracking and rotoscoping to corner pinning and image stabilization. The premium version of this series is also available to buy from the official Mocha site.
Paid – Motion Training by Lynda.com
If you're after even more Mocha tutorials and training then Steve Wright's 5 hour training series on lynda.com might be the thing for you. Be aware the the training series is for Mocha 2.6 and so won't reflect all of the features in the more recent Mocha 3.1, but with nearly 50 individual videos it certainly is comprehensive!  Check out this welcome video to get a preview of the Mocha training course: