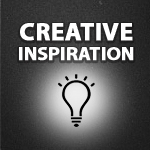 If You Share It, They Will Come: Sharing for Creative Pros
The creative community needs you to share the best of what you do.  Thoughts for video editors, designers, photographers and the like.
Through blogging here on
Premiumbeat
and also having run a post production blog for the past year
on my own site
, if I've learned one thing in that time, it's that…
There is an incredible community of editors, colorists, DIT's, DoPs, camera assistants, animators and graphic design artists, dotted around the globe, with a shared vision for opening up what they do and sharing their talents with anyone who cares to listen in and learn from them. This openness is becoming increasingly vital in a world of shrinking budgets and shrinking crews where opportunities to learn through traditional apprentice roles are quickly evaporating.
And although it is not exactly the same as being able to stand next to someone day in and day out (observing everything they do, pitching in and asking questions or receiving feedback on your mistakes) the online community of creatives who are willing to share are providing a fantastic apprenticeship for those of us who wish to keep on learning. In essence sharing benefits everyone.
This quote from Benjamin Franklin's autobiography resonates with the idea that sharing does the world good. Franklin designed a better stove and gave the blueprints away for free so that anyone could build it for themselves, especially those who could least afford it otherwise. Today one of the best examples of this kind of thinking is someone like Alex Gollner who invents and gives away awesome plugins like this Time Remap tool for Final Cut Pro X. Seemingly, just because he can.
Sharing benefits those who receive and those who give…
Sharing benefits everyone involved. It benefits those who give and those who receive and builds community along the way. Here is a small selection from the vast number of talented creative professionals I've encountered online who are sharing what they do and teaching others along the way.
For some reason cameramen and Directors of Photography seem to be particularly good at sharing their tips, techniques and subjective opinions. For example Director of Photography Roger Deakins runs a very active forum on his site where he personally takes time to answer questions and 'give something back to the industry'. Others like Share Hurlbut and Vincent Laforet have all built thriving websites full of great in depth posts.
Editors like Larry Jordan have built a career out of training others (its handy that he's a great teacher too!)  Others like Shane Ross are pretty prolific on the Creative Cow forums.
Motion graphics artists like Nick Campbell who runs the excellent Grey Scale Gorilla has spent many years creating tutorials on Cinema 4D, After Effects and Photoshop. Video Copilot's Andrew Kramer has gone on (as far as I can tell) to pick up major feature film gigs, in part thanks to getting noticed online through sharing a wealth of free training.
Color grading is a part of the industry that is gradually emerging into the sharing community. Partly due to revolutions like Blackmagic Design's decision to give away for free their previously incredibly expensive color grading software (DaVinci Resolve Lite), and smartly, simultaneously creating a broader user base of colorists who will learn to grade on their software. Another reason for the slow start is that many colorists are employed by post houses who guard their creatives closely.  'Name colorists' can often draw in work by virtue of their 'brand recognition' and help guarantee a post house a bigger slice of the pie by selling in offline or VFX services too. It's also possible that those post houses that guard their creatives closely fear giving away their trade secrets and therefore losing their edge.  
But a growing number of colorists are opening up and sharing online. The Coloristo's podcast features three such colorists. Patrick Inhoffer, Alexis Van Hurkman and Warren Eagles.  It is a great video training series that shares both technique and craft insights for experienced and beginner colorists alike. The Lift Gamma Gain forum is also an excellent resource fuelled by a growing community of colorists.
Sharing has its benefits and not just to those who are taking in this free education. In the online world the benefits of sharing to the sharer, run a broad spectrum from just the joy of helping people, to gaining industry recognition, selling books or training materials, being invited (and paid) to speak at industry events as well as monetizing their sites through sponsorships, affiliate links or adverts. Andrew Kramer has built a loyal following of industry pros who also buy his software. Someone like web-entrepreneur Pat Flynn makes hundreds of thousands of dollars a year just through sharing how he makes money online helping people make money online.
Why Sharing Won't Hurt
If being a good creative was just about knowing the tools of your trade better than anyone else, knowing the software inside and out or just about being at the cutting edge of industry trends, then anyone could do it and sharing those insights would be damaging your unique selling proposition.  However, the heart of creativity and doing good work is the culmination of years of intuitive experienced decisions – the outcome of thousands of creative thoughts and choices that go into a project, the weaving in of personal style and aesthetic preferences that brings value.
It's personal expression in a given moment in response to a myriad of intangibles. Its not a forumla that can be copied or stolen.
In the quote above from Jonah Leher's excellent book The Decisive Moment he points out that expertise is essentially formed by making tons of mistakes and learning from them. There's no shortcut to becoming an expert. Those post production houses holding tightly to their colorists are failing to benefit from the customers they could be drawing by putting up free tutorials, behind the scenes showcases and the like.
When you share the best of what you do everyone benefits.  
If you're got thoughts or experiences to share – hit the comments section and let us have it!